Event
information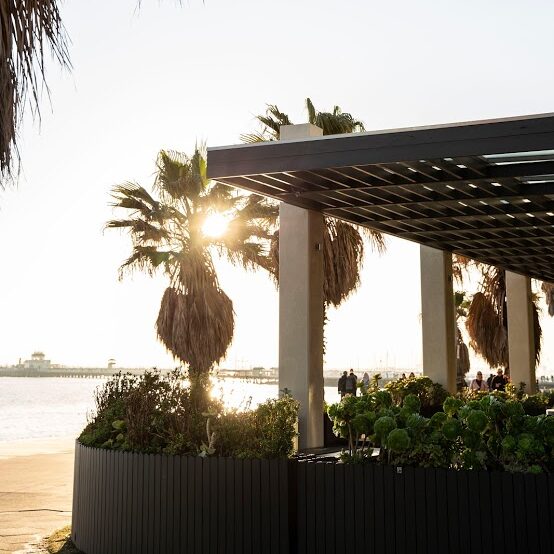 To help be here
Encore St Kilda Beach is Australia's most inspiring event's venue, dedicated to creating exceptional event experiences. Encore is prime positioned being only 15 minutes from Melbourne's CBD. Encore is situated within the St Kilda Sea Baths entertainment complex and boasts uninterrupted views of St Kilda's foreshore and Port Phillip Bay. 

Encore St Kilda is situated in the St Kilda Sea Baths Complex.

6/10—18 Jacka Blvd, St Kilda VIC 3182.

420 car spaces are available at St Kilda Sea Baths Complex.

An $8 early bird rate applies for guests arriving at the venue before 10am and parking on Basement Level 2.


The hourly parking rates are:
0—1h: $6
1—2h: $12
2—3h: $16
3—6h: $20
6—24h: $22

Tram to St Kilda
No. 3: East Malvern > St Kilda > Melb Uni
No. 16: Kew > St Kilda > Melb Uni
No. 67: Carnegie > St Kilda > Melb Uni
No. 79: North Richmond > St Kilda
No. 96: East Brunswick > St Kilda

Bus to St Kilda
No. 246: La Trobe Uni > Clifton Hill > St Kilda
No. 600/922/923: Southland > Sandringham > St Kilda
No. 606: Port Melbourne > St. Kilda
No. 623: Glen Waverly > Chadstone > St Kilda

This conference centre has universal design built into its infrastructure.

The venue has no stairs to negotiate, flat surfaces at the entrance and around the property.  Disabled car parking is at the front door. Doorways are wide and the toilets are accessible.

Please let us know if you require an Auslan interpreter or any other assistance to ensure you can fully participate in this event.

We have gone to great lengths to ensure that Compassion Revolution is a sustainable & ethical as we can make it, from our merchandise, printing and our program. Please if you can give us any feedback on how we can do better, then we would love to know!

Compassion Revolution Conference 2022 is a COVID safe event. The health and safety of our attendees, contractors and staff is our top priority.

If you feel unwell
Please do not attend if you have experienced cold or flu like symptoms in the past 7 days, or are awaiting the results of a COVID-19 test. Stay home and take care.

Close contacts
The health and safety of all attendees and our staff is our top priority, please follow any current Government health advice.

Masks
Please bring your own mask.

Good hand hygiene
Please use hand sanitiser provided at entry and throughout the site.

In the event the conference is cancelled due to COVID-19 restrictions, the event will move online and all ticket-holders will be refunded the difference in price between an in-person and a live-stream ticket.